Hello my name is Archana Iyer and I am a Polymer clay artist & a 3D artist.In the past I worked as a Software developer for 6 years. I am also a mom to 4.5 year old.
Today I would like to share my journey of pursuing a creative path for myself.
Art has been an integral part of my childhood and I always wanted to do something creative as a profession.But life happened and I finished my Engineering and soon started working in the IT Industry.But I wasn't quite happy with what I was doing and always craved to do something creative. 
I believe in the thought that if you do what you love then work will be fun everyday. So when I got the opportunity, I came to USA after my marriage and quit my software job. I then finished my 3D artist degree in animation and games in USA which gave me a chance to combine my technical and artistic skills.
One fine day in 2013, I happened to go shopping for some painting supplies and accidentally stumbled upon this medium called as polymer clay in the store. I was intrigued that it hardens once baked in oven and hence I decided to give it a try. And soon I was hooked and since then I have never looked back. I learned the art of using polymer clay through the web. After trials and errors I found that sculpting tiny clay food was a technique that I enjoyed the most.
I specialize in creating realistic food miniatures that can fit in the palm of your hand. They make unique one of a kind collectibles that can be used as magnets, charms, jewelry and decor etc.
When I started there were many mini western foods online such as pancake's, croissants etc so I decided to experiment with Indian food such as dosas, idlis, pav bhaji etc.And with practice, along with miniature pizza, tacos, pancakes and cakes, I was also able to create miniature Indian food replicas such as Dosas, Meals served on Banana leaves,Curries and Biryanis etc. 
Occasionally I am also into creating figurines, customized gifts like photo frames, mugs and hand-sculpted cartoons style human portraits for clients who need it as gifts for birthdays,anniversaries etc. And Sometimes if my schedule permits me then I take orders for return gifts mostly magnets for festive occasions such as Diwali,Navratri,Indian Pooja's and Christmas. It gives me immense joy and work satisfaction when my art adds happiness in people's lives in a small way.
As a mother I would definitely suggest encouraging your child to learn something creative be it painting, music or dance, theatre etc. Apart from studies it is very important for a child to participate in extra curricular activities so they get good exposure and explore all aspects. 
As a mom I make sure to take out time daily and make art and crafts with my daughter. We enjoy the process thoroughly. And I also teach her tiny food using her favorite play dog which we then use to pretend play as restaurant food.
Lastly I would say it's never too late to start and learn anything. Age is just a number.You need to start and act upon your dreams and surely things will fall in place.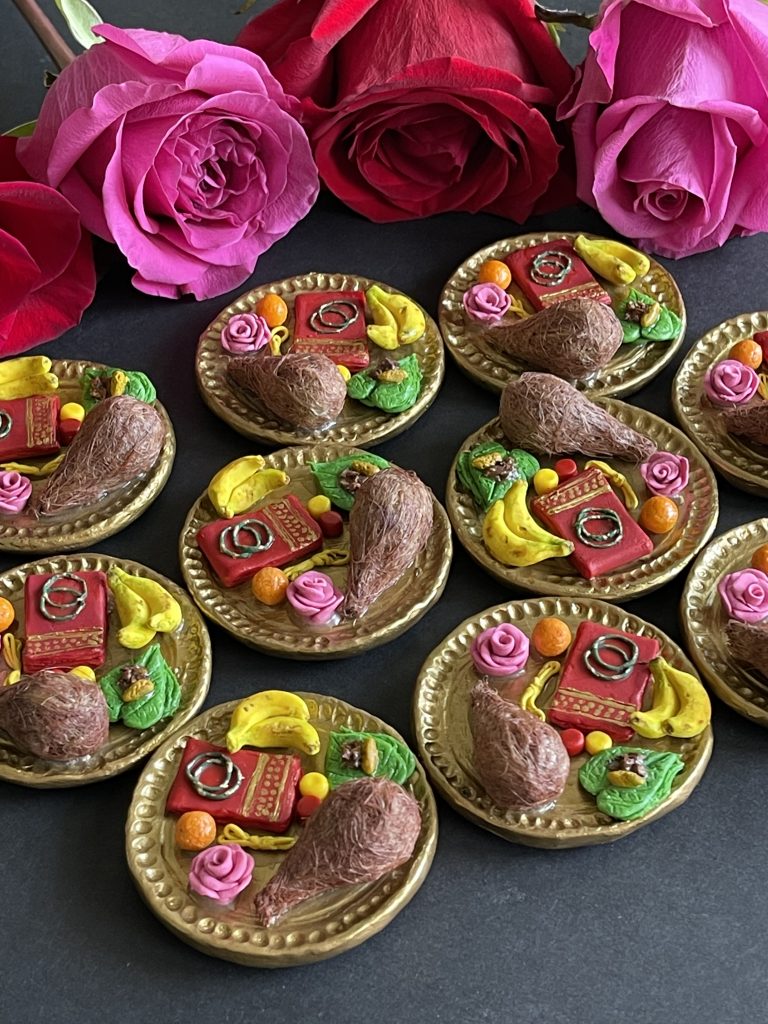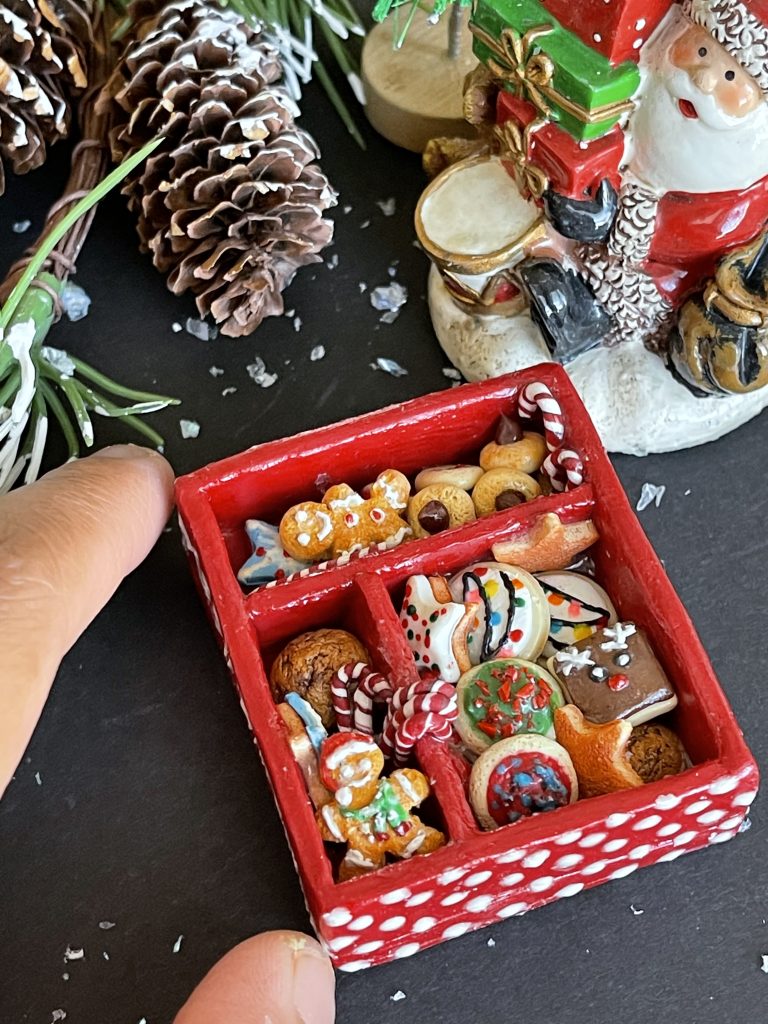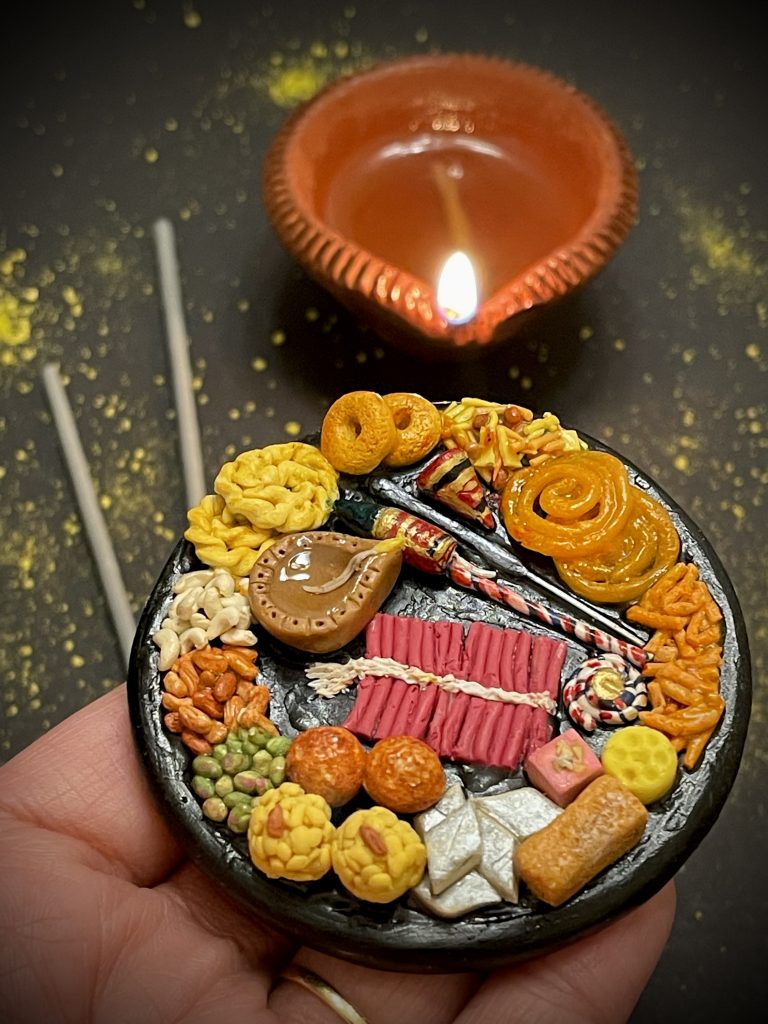 In Picture : Archana Iyer